by Midnight Freemason Contributor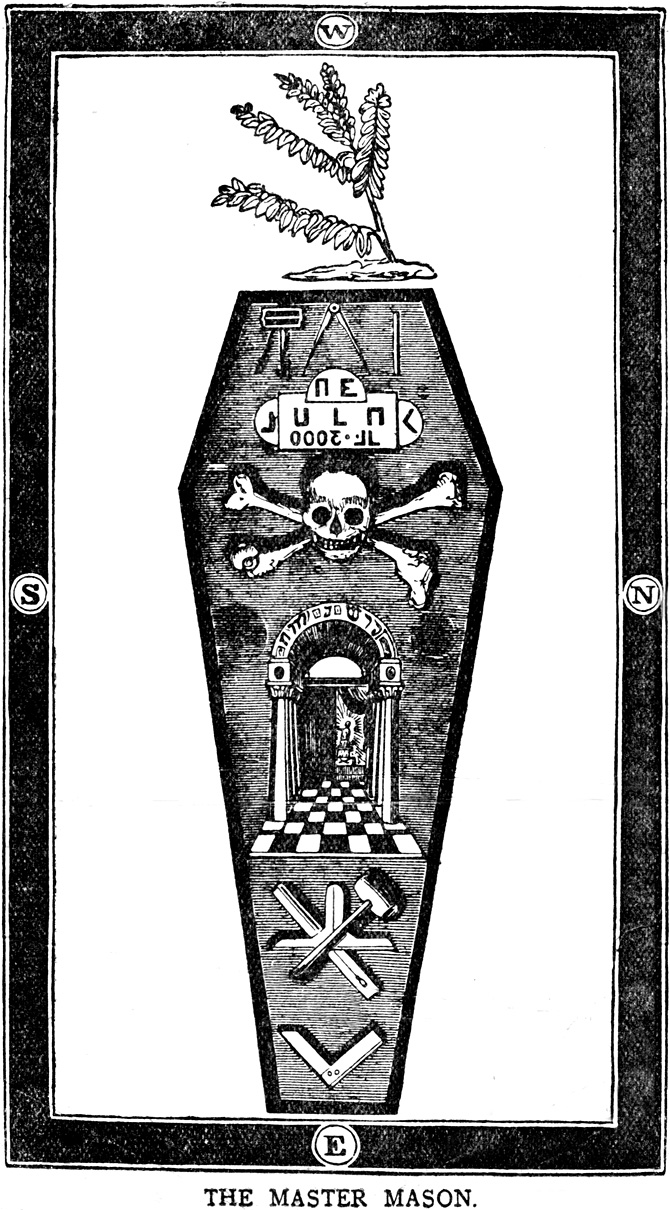 Monday, May 5th, 2014 was just like any other day of mine. I stayed up too late the night before chatting, reading, researching, writing or some other pathetic reason. With one particular difference. The Saturday prior I was initiated into the first step of the York Rite as a Royal Ark Mason or RAM. (You can read about the here.) This experience, particularly being the first exemplar of the 7th degree, has reignited something in me. Certainly I am no stranger to Masonic education and research, but that feeling of being hoodwinked in the preparation room and subsequent degree brought home the feeling that I have been missing something. I had already made the mental decision, and thus conducted my actions accordingly, to make some big changes in my life that would free up my time to again regularly attend Blue Lodge. Being that my home Lodge (where I am a Life Member) is over two and a half hours away and WAY to close to Chicago for my liking, I will be attending and joining the Lodge here in town. With that on my mind, I have been spending some "quality time" with my ritual books. Don't judge me, it has been awhile!
It was a week or two back when I first saw the posting from Waukegan Lodge #78 about meeting for the purpose of conferring a 3rd. Degree for a Brother that was seeking more Light. Not sure of my schedule, I put the event in my calendar and kept looking at it. I sat in contemplation for some time wrestling with the idea of burning the half a tank of gas to get there and back. The windshield time was nothing. Just the thought of having to fill my truck up again. Then, as I was reading the charges and numerous furthermores, I realized that it was certainly within the length of my Cable Tow to be there for my Brothers and also to witness a Third Degree. It never gets old, and it is rarely the same. Similar, but different. If you know, you get what I am trying to say. Not that I needed further convincing, but this also just happened to be the home Lodge of Bro. Robert Johnson. So, it was settled, I would go and enjoy a Master's Wage, this time a little closer to home than the usual. I just wasn't going to tell RJ about it, I like surprising people. He could figure it out when I walked into the Lodge.
Well, that went over like a lead balloon, so I thought. I left the house at around 4PM and pulled into the parking lot at 6PM, dead on. Just in time for dinner, yet as I scanned the parking lot, I noticed a vehicle was not present. I had beaten Bro. Johnson to his own Lodge. I went inside and was warmly greeted in the atmosphere of Brotherhood that anyone would expect when "Traveling In Foreign Lands." I figured the gig would be up and my truck would be spotted as Bro. Johnson pulled in. Luckily it wasn't! I was sitting at a table talking with some of the Brethren when he showed up. He looked at me twice as he walked into the dining hall and then it dawned on him. Success!
I was happy to be able to attend the Raising of a Brother and spend time with the members of Waukegan Lodge again. But it was during the degree work that something completely out of left field dawned on me. Earning a "Master's Wage" is a pretty heavy point in this particular set of instruction. I certainly understood what this meant, as I have well earned my fair share, but this night something was different. Perhaps it was due to the York Rite degrees I was a part of a few days earlier. Anyone that knows, will understand the correlation. As I made my way home, a very lonely, long 100 miles in the middle of the night, I began to ask myself a question: if "I" am earning it, who is paying it out? Then I thought, was "I" the one earning the "Master's Wage" this evening? Certainly the argument could be made that I had. But if you change your perspective, once the Lodge was opened and the business of the day begun, wasn't I just a member of the Lodge just the same as the other Brothers on the sidelines and filling officers chairs? True, I could not vote, but I had the right to stand and be recognized. To speak in turn and be received just the same. So, if I wasn't earning the wages, who was? And if I wasn't, what was my purpose in the Labors of the Lodge that night. By the time I arrived home, I had my answer. The Fellow Craft that entered the Lodge seeking more Light and wishing to be Raised to the Sublime Degree of Master Mason was certainly, in my mind, the one earning the Master's Wages. I was just one of the Master Mason's that night helping to pay them out.
This certainly has given me a new perspective to consider things from. Knowing where I am headed from here, a plural membership and again regularly attending Lodge, things might just get interesting!
Bro. Brian Schimian is Life of Member A.O. Fay #676 in Highland Park Illinois and the Medinah Shriners - Lake County Shrine Club. He was also the Past Master Counselor of DeMolay - Lakes Chapter in 1995. Brian is a father of two children. "Start Square, Finish Level"