by Midnight Freemason Contributor
Bro. Brian Schimian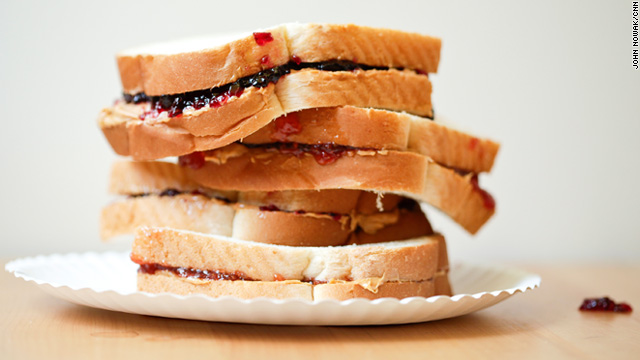 Time after time I get the question of "Why can't you just tel me what I want to know" when discussions come up in esoteric circles. Then I get the attitude and people call me names or completely dismiss me when I explain that the journey needs to be a personal one for it to make sense or even matter to them. To me, it is more of the "instant gratification" generation that this pertains to. "Give me the answer, I don't care how I get there". To me, that is like flying from your house to the hotel for vacation and never leaving the room. The experience, the education, is in the journey. You will ever truly appreciate the totality of the experience if you don't get out and do, meet or interact with different things and people.
Track this with me...
I look at education, be it; masonic, esoteric, or math, the same way...
Nobody likes exactly the same thing as the person next to them. Take a peanut butter and jelly sandwich. Yes, this came to me as I made my lunch... Most people like peanut butter and jelly sandwiches. But there are a multitude of ways to make one. Yes, at the root they are "the same", bread, peanut butter and jelly. The paths are similar to making them, but the end result is different.
No matter what you have to start with bread. There is White, french, Italian, wheat, 100% wheat and so on. Some people like to toast their bread.
Then comes the peanut butter. Creamy or crunchy and many makes, each with their own flavor.
Then you have to put the "jelly" on. This too comes in many different types and styles.
Now multiply all of those choices by organic and the different combinations are endless.
When people ask for a peanut butter and jelly sandwich, or in this case the answers to Masonic Esoterics, they just want the answers or "the sandwich". And that is fine, you want a sandwich, I will make one for you. But it won't be to your liking, it would be to mine and it would not have the same texture or flavor you are looking for. I would lightly toast the whole wheat bread, spread a little butter on it, use skippy creamy or chunky depending on my mood and then use store brand jelly, again grape or strawberry depending on my mood. But I always cut it on the diagonal. Some people would take that as I make it, eat it and not think anything of it. Some would eat it and be indifferent and yet others would discount my master piece and not even touch it because it is so far off base from what they have been fed by their parents forever.
Then there are the people that have never had a PB&J because they are allergic. It doesn't matter how tasty I tell them it is or how many people they see eating them. If they don't want to eat it, they won't and no amount of convincing them will matter until they make their own mental decision to taste it.
The journey into Esoteric study is similar. You will only get the texture and flavor to feel fulfillment if you yourself, put the time in, get your hands dirty and make a PB&J for yourself. The only way to truly gain an understanding for yourself is to be brave and stray from what your parents fed you and try new combinations.
You can be given the basics of where to start, but you have to find your own taste, your own path. But most of all, you have to experience your own journey. By me taking someone and putting them where I am or where I think they should be, would not allow them to journey, wherein you find the inner meanings and are able to relate them to yourself. It all speaks to each person differently. In fact, it would be the greatest disservice to the both of us.
Oh, and every once in a while, I toss on some honey just to mix it up a little.
So nobody is giving excuses, being dismissive or secretive. As well, no one person has all the answers either. We just know how important and personal the journey has to be for it to be fulfilling. There are many ways in any subject to gain the same goal, you have to find and use what works for you. That is the only way it is going to make any sense and have the full meaning. Sort of like removing the 3rd degree and the process of being "Raised" all together and just saying, "Okay, you are now a Master Mason, here is an apron, see you at the meeting". You would not have that experience or understand the majority of the meaning of the Craft.
~BJS