by Midnight Freemason Contributor
Steven L. Harrison, 33°, FMLR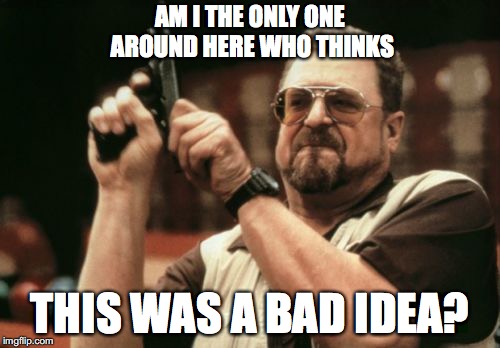 Fun fact: The Indianapolis 500 Mile Race has never been run in Indianapolis.
Stick with me. I'll get back to the Masonic significance of that later.
Back in my DeMolay days I was a member of Oriental Chapter in Indianapolis. We met in a magnificent building near the city's center. Its entire first floor was an expansive lounge with plush leather chairs, couches, coffee tables and smoking stands scattered around. Matching pool and billiards tables, massive and ornate, sat in the back of the room. I loved the place – especially the pool table.
Oriental Lodge 500, F&AM, owned the building and met there. That Lodge, chartered in 1875, was a Masonic powerhouse. With a peak membership over 1,000 many of its members were the "movers and shakers" of Indianapolis society. Among the more famous Brothers who called it home were US Vice-President Charles W. Fairbanks, US Senator Albert J. Beveridge, conductor Fabien Sevitzky, world table-tennis champion Jimmy McClure and railway president Bowman Elder.
Over the years the surrounding neighborhood changed and membership fell. Oriental merged with Evergreen Lodge, became Evergreen-Oriental Lodge 500, and moved to a newer, albeit less distinctive building in the western suburbs. I visited the building once and was disappointed to discover the DeMolay chapter was long gone.
Meanwhile the great old building that had been Oriental's home had become the new home of Central Lodge No. 1 of the Most Worshipful Prince Hall Grand Lodge of Indiana. As a bonus, the building itself is now listed in the National Register of Historic Places.
So on my last trip to dear old Indy, I had dinner with a lifelong friend who had been a member of that DeMolay Chapter with me, and had subsequently joined Oriental Lodge. We talked about DeMolay and that Lodge and I discovered he was angry. Really angry… so angry he had quit the Shrine and Scottish Rite in protest. "In protest of what?" I asked. (Inquiring minds want to know).
He explained there had been another merger. As a result, he was now a member of Northwest Lodge, located in the same building as the former Evergreen-Oriental. Sadly, the Oriental name, probably along with much of its rich history was lost. But what seemed to anger him more was the fact that he was now a member of Northwest Lodge 770.
770? What happened to 500? Why not take the lower number?
Back to the little fun fact. The Indianapolis Motor Speedway is actually located in an incorporated town known as Speedway. As you can tell by its name, the town wouldn't even exist but for the presence of the famed brickyard. It is also the home of Speedway Lodge 729.
Or, I should say, "was the home…" It seems in its infinite wisdom, the Grand Lodge of Indiana yanked (I think that was the term he used) the number 500 and gave it to the Lodge in Speedway making it Speedway 500. Cute, Grand Lodge of Indiana, very cute. And cheesy, very cheesy. History and tradition be damned for a cheap trick that, frankly, not many outside the Masonic fraternity will ever care about.
I completely understand my friend's anger. I also wonder if it might have ticked off some of the members of Speedway Lodge. I know, it's only a number; yeah, along with history and tradition and other things the fraternity is supposed to embrace. It's the world we live in. Publicity and marketing seem to be ubiquitous. The likes of Google, Amazon and Facebook are constantly hounding us to go here, go there and ultimately spend money. While I think the Masons need to do a better job of promotion, I'd rather see a more classy way of going about it. We're swimming in advertising, promotion and gimmicks – poor substitutes for brotherly love, relief and truth.
Besides, what did Indiana Masons get from this… more members? I doubt it.
For a follow-up stunt I wonder if they plan to rename it Verizon Wireless Lodge 500 brought to you by Pepsi.
~SLH
Bro. Steve Harrison, 33°, is Past Master of Liberty Lodge #31, Liberty, Missouri. He is also a Fellow and Past Master of the Missouri Lodge of Research. Among his other Masonic memberships are the St. Joseph Missouri Valley of the Scottish Rite, Liberty York Rite bodies, and Moila Shrine. He is also a member and Past Dean of the DeMolay Legion of Honor. Brother Harrison is a regular contributor to the Midnight Freemasons blog as well as several other Masonic publications. Brother Steve was Editor of the Missouri Freemason magazine for a decade and is a regular contributor to the Whence Came You podcast. Born in Indiana, he has a Master's Degree from Indiana University and is retired from a 35 year career in information technology. Steve and his wife Carolyn reside in northwest Missouri. He is the author of dozens of magazine articles and three books: Freemasonry Crosses the Mississippi, Freemasons — Tales From the Craft and Freemasons at Oak Island.