by Midnight Freemason Contributor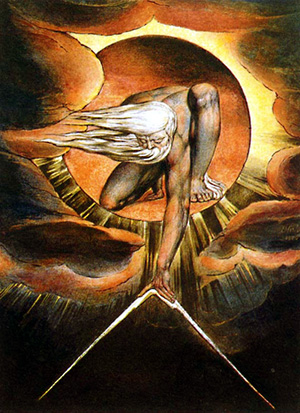 For as long as I can remember, my life has been intertwined with Freemasonry. It has instilled the greatest of values in me and even shown me the secret to life. And when you finally see the "secret" for what it is, it really isn't a secret. As in the Craft, everything is hidden in plain sight. You just need to follow the educational path into enlightenment to know what in fact you are looking at and how it relates to what you are looking for.
I am not saying that I went looking for the secret of life. Not consciously, anyways. Throughout my life I have tried to follow the lessons that have been imparted upon me by the Brethren and through the rituals of this great thing of ours. I have taken to heart the lessons that we learn on our journey into the light and have made every attempt to use the working tools in an effort to refine my ashlar into the perfect building block for life.
I have to say, that after what seems like a lifetime, of learning and researching, I have learned more than I ever thought was possible. But it wasn't until I had to do a project for a class I was taking that things fell into place. I had to basically write a paper that psychoanalyzed myself. It was then that I began to see the "big picture" of the life that I have led, to this point anyway. What I came away with, besides the vast array of things that I am somewhat good at, is that I have literally led a life that has been blessed at every turn. Masonry was brought into my life when I was 8 years old by virtue of my father. I strove to be like him and all the great men I met. My father was a public servant and Masonry certainly drove those qualities home in a major way at my core. I was given the abilities that made my career as a Firefighter/Paramedic easy and God granted me the humility to see it as the most rewarding career possible. Even though I have since had to retire do to a Line of Duty Injury, I came away with 4 of the greatest friends, true family, that a person could possibly hope for. Kurt & Jen have been there for me when I was on the bottom and lifted me up. There is nothing I wouldn't do for them or their family. Then there is RJ & Cori. I may have met them through a Public Service avenue, but wouldn't you know it, I found a Brother too. If it wasn't for them, I wouldn't be writing.
The knowledge of what a true Master's Wage is will blow you away when you finally earn it. There isn't much more in this world that can make you feel apart of something more important than life itself. One thing that happened was finally finding what it means to live a life with complete Peace. I had learned to have complete tolerance and acceptance along with unconditional love. Even in the midst of having every level of trust destroyed, I was living a life of peace nonetheless.
Taking a step back in time a bit, I met a young lady that I fell madly in love with 20 years ago while I was in DeMolay and she was in Job's. I know, I was 16, what did I know... Well, that is the point, I didn't. The first time I saw her I felt this connection that was just uncanny. If there ever was a definition of "Soul Mate", we were it for each other. As I look back over my 36 years, the one singular regret that I have had, was letting her go. I was moving with my parents and I let her go. I could have figured something else out, but I just let go. I have been looking for her ever since. Not "stalker" looking, but searching, just to know how she was doing. No luck for 20 years. Life happened and here I am. Wiser and worn out from these recent tribulations. Yet I still had the perspective of leading a very blessed life in complete peace… with one regret.
I never would have imagined what happened next. I got a friend request on Facebook from her. We have been talking nonstop ever since. 20 years of silence feels like it was just 20 minutes and we have picked up right where we left off. And the most amazing thing, neither one of us stopped loving the other. If I was in a state of peace before, I have gone straight through tranquility and landed in serenity. It is just unbelievable to think that a few days ago I was sure that I would never find that level of love or trust again. Then she walks back into my life. Just unbelievable.
I am determined to never repeat the same mistakes twice. She deserves better than me, that much is for sure, but given the opportunity, I will do everything in my power to make up for the past 20 years. I am down for whatever level of "relationship" the Supreme Architect of the Universe deems me worthy of with this special person. I am just so blessed to be able to talk to her again. Anything beyond that will certainly be by the had of God and unmeasurable in my humility for receiving such a blessing.
So, looking back over 36 years, I have yet again been humbled. Everything good in my life, I owe to Freemasonry. I was given a glimpse into the eyes of an angel, even if just for a short time. I saw that there is perfection in this world, and I was blown away. Although at the time I didn't know precisely what I was looking at. I led a life of Public Service where I was able to help and do good for so many people. I have meet so many great people that I am humbled to be able to call Brother, either by Masonry or Public Service. I also received 4 of the greatest gifts in my life and no matter how hard I try, I doubt I will be able to repay everything these people have done for me over my lifetime. There is just not enough room here to list what they have done for me or describe what they mean to me and my life. But, aside from my kids, RJ & Cori and Kurt & Jen are my Family. I would go to the ends of the Earth for Family.
I suppose a little bit of disbelief is there too. How can one person be so blessed over their life? Or, perhaps we all are that blessed. We just need to be shown the way to enlightenment so that we can understand what is going on around us for what it is. Divine Providence. We are not in charge, but blessed with the opportunity to live this life. If you can do so with happiness and love in your heart, you will not be disappointed. You will see your blessings as they come, for what they are. That is the secret to life, folks. I have found it and am loving every second of my existence on a level that is just incomprehensible.
I must say, I would recommend this practice to everyone, but be warned for what you may find. The truth is a powerful thing.
"Start Level, Finish Square."
Bro. Brian Schimian is Life of Member A.O. Fay #676 in Highland Park Illinois and the Medinah Shriners - Lake County Shrine Club. He was also the Past Master Counselor of DeMolay - Lakes Chapter in 1995. Most recently, Brian became a Companion of the York Rite, joining Waukegan Chapter #41 R.A.M. Brian is a father of two children.