by Midnight Freemason Contributor
Robert H. Johnson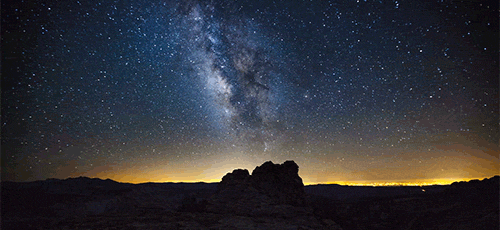 July 11th, I pulled into my driveway at 10:30 P.M. I'd been at a Lodge meeting that was meeting for the last time before they merged into another. I was relieved knowing I wouldn't have to make the 60+ mile drive again. No sooner had I walked in my house, did I have to start packing.
All the necessities packed away neatly, bags set by the front door. "
Alexa, set an alarm for 5:10 A.M.
" Lights out. The next thing you know I'm at 29K feet on my way to Burbank airport and from there, to
South Pasadena Masonic Lodges MasonicCon
(SPML). I know you all likely read
reviews of the MasonicCon
event which has occurred every year at (the only US based lodge I'm a member of that has a charter currently), Ezekiel Bates, in Attleboro, MA.
Two years ago, Dago Rodriguez came out to be a vendor. He was representing the
Southern California Research Lodge's magazine, The Fraternal Review
. One of the best out there. Dago went home after that weekend, two years ago and started planning his own MasonicCon. And by God, SPML with Dago as Worshipful Master knocked it out of the park.
I could give you a full rundown of events as I've done before, but this time I'll be brief. We started with a seven course festive board with multiple toasts celebrating pop-culture icons within the craft. That was Friday night. The festive board included our ladies and many guests of honor. It went till midnight and was amazing.
Day two began the speakers. We heard from Angel Millar first, who spoke about art in Freemasonry and pop culture iconography. I personally enjoyed this presentation the most over the weekend. Nothing against my other friends, you know...we just have favorites sometimes 😀
The other speakers included Charlie Fisher, Bryan Simmons, Mike Jarzabek, Adam Kendall, Joseph Wäges and Art de Hoyos. By the way, Art de Hoyos was amazing--speaking on esoteric Masonry. (Not his typical thing, and it was so perfect. Thank you, Art!)
There were screenings as well. Perhaps one of the most interesting things about these MasonicCons, is that each one carries a regional flavor. In Attleboro, it's the original recipe. It's Coca-Cola. Refreshing, original and feels like tradition. SPML was distinctly "
Hollywood
".
We watched the finale of
Sacred Steel Bikes
, with Brother Jason Wilson, the star of the show. After was a Q&A with Brother
Adrian Fulle of Variety Content Studio
. A unique part of the day was a screening of the movie,
Fight Club
. It's been 20 years since the movie came out, and it has a distinctly philosophical flavor. Bro. Fulle grilled Dago Rodriguez, myself and Mike Jarzabek in a panel Q&A about the movie and topic of the Duality of Man. I think we did the movie justice, but I may be biased 😉
At 6:00 P.M. we broke for dinner. I took off to King Taco with my Brothers from EB for some amazing Mexican food. After dinner we talked about the benefit of these conferences. Not only to support the research we're doing, not only to have fun, but to come together and share. To see what works and what doesn't and to go back home with those nuggets of success. We implement those things, and slowly and incrementally change the fraternity--across the nation, for the better.
Next up? 8:00 P.M. we watched
High and Outside: a baseball noir
, directed by Bro. Evald Johnson and starring Bro. Phil Donlon. This movie was fantastic. Dark and reflective. Afterward, I conducted the Q&A / Interview with these two Brothers. They shared their personal experiences on the movie, life, struggles and everything else that goes into making a movie of this caliber.
10:00 P.M. we were able to see for the first time,
Illuminated
, the true story of the Bavarian Illuminati. An incredible documentary written, directed and narrated by Bro. Johnny Royal, whose previous major project was
33 & Beyond: The Royal Art of Freemasonry
. Since the movie isn't out yet, and I think I am among the lucky few to have seen it, all I will say is that it is a must see. After the film, I again interviewed and conducted Q&A with the director, Johnny Royal. He was very candid about the issues he faced while making the documentary but also shared personal thoughts on why it was important to tell the story of Adam Weishaupt. When we asked Johnny what the goal of all this is, he gave an eloquent answer,
"Uplifting consciousness, and making this realm a better place is what we're trying to do."
Was that it? No. We made our way back to the hotel and got some rest. Sunday began at 10:30 A.M. with a screening of some "sizzle" reels from Tim Hogan on a couple of new projects he has coming up. I can't say much about them, but rest assured they look fascinating. Also, I feel compelled to tell you that Tim Hogan bought me a coffee. That, ladies and gentlemen is how you know you made it to the big time. 😎 Thanks Tim!
After this, Bryan Simmons, the architect of the original MasonicCon in Attleboro, MA gave a talk on "Hope". It was a perfect way to end the day. A talk that told us to get off our butts and do the work instead of hoping for it to transpire. Thank you Bryan.
I could go on about the amazing weekend, I could regale you with the intellectual musings of Joe Wäges and Adam Kendall, I could tell you that Art de Hoyos is an undercover spicy meme lord, I could tell you that I met with the Grand Master of the Women's Masonic Lodge of California, I could tell you that Dago Rodriguez lost it at the end of the weekend with tears of thanks. But some things you just have to experience. This weekend was certainly that. A real experience.
In life we go through the motions, the ordinary. If we're lucky we have occasions that stand out. The birth of children, graduating, marriage, becoming a Master Mason or adept in your own practice, landing your dream job, parachuting, climbing a trail, and sometimes it's a weekend with 150 best friends--Thank you all for these memories. I will treasure them always. As for the next iteration? Well, I think I'm just going to plan a Masonic Con for Chicago--2020. Look out, it's gonna be rad.
~RHJ
RWB, Robert Johnson
is the Managing Editor of the Midnight Freemasons blog. He is a Freemason out of the 1st N.E. District of Illinois. He currently serves as the Secretary of Spes Novum Lodge No. 1183 UD. He is a Past District Deputy Grand Master for the 1st N.E. District of Illinois. Brother Johnson currently produces and hosts weekly Podcasts (internet radio programs)
Whence Came You?
&
Masonic Radio Theatre
which focus on topics relating to Freemasonry. He is also a co-host of
The Masonic Roundtable
, a Masonic talk show. He is a husband and father of four, works full time in the executive medical industry. He is the co-author of "
It's Business Time - Adapting a Corporate Path for Freemasonry"
and is currently working on a book of Masonic essays and one on Occult Anatomy to be released soon.