by Midnight Freemason Guest Contributor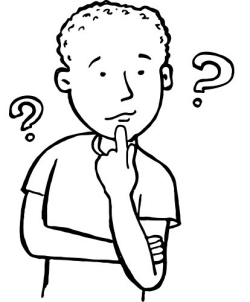 Today, our cherished order faces a critical junction in our glorious history. Simply put, our fraternity faces the frightening prospect of declining membership and a general apathy among many of its members.

It will be necessary for all of us in the Masonic order throughout the United States to do some serious soul searching and thinking to prevent this sad prospect from continuing into the future.

Every organization and every type of organization in this nation face the same dual problems, apathy among its present members and the inability to draw in and retain new ones. This epidemic starts with child and youth activities, religious groups, civic organizations, veteran groups, and others. No further proof of such decline is needed than to speak with some hard working Cub Scout leader, CYO worker or a Commander of a veteran post, to see that this malaise is nationwide.

What the Masonic fraternity should consider doing would involve a widespread plan to attempt to re-establish the moral values upon which this great nation was founded and prospered so well. The Masonic fraternity is facing a morally and ethically corrupt society, a society that will not and cannot respond to traditional approaches, because it simply no longer feels the Masonic fraternity (or any other organization today) is a part of its' "moral character." In short, Freemasonry must attempt in its own way and fashioned after Masonic concepts, to help in the re-birth of those values that have been lost. A nation that loses its values has relinquished its heritage, and will surely forfeit the future. This is where the crux of the matter lies. We are faced on all sides with a decline in personal honesty and integrity, with religious, business, government and educational corruption and moral bankruptcy on the part of the American people. Our society is torn with problems involving alcohol and drug abuse, violent crimes and depravity, sexual promiscuity and more degradation to an extent many of us could not have imagined just a few short years ago. All we have to do is turn on our television or log onto our computer and the immoral world around us comes flooding into our homes. We see a generation growing up being bombarded with images of immorality and inhumanity that make the sins described in Dante's Inferno pale by comparison. It seems as if we have lost our moral fiber and character. Who of us, in our wildest dreams, would ever think that the time would come when mothers giving their four-year old child marijuana to smoke is some sort of "normal"?

In responding in our own way to such problems, in attempting to help re-establish the values we cherish, should be the Masonic mission of the next quarter century.
The task ahead, if such is pursued, will entail hard work and complex planning, but any attempt at less is a band-aid approach to the problems we now face. We all like to think that our Masonic philosophy is a bulwark of morality, a way to live with our fellow man, be he Mason or not, in peace, harmony and brotherly love. How better to reflect such a philosophy than to engage in a noble enterprise such as this? Our fraternity would not face such a drastic decline as we experience today if society reflected those values it held so long ago.

The answer lies in a collective attempt to restore cherished values across this land. What more glorious mission could the Masonic order engage upon now? Time is running out and we have within our grasp an opportunity to help in the restoration of traditional American values. If such an attempt is made and fails, we may still take pride in the attempt, but if such an effort results in other groups and individuals taking up the challenge, wonderful!

This is the path to Masonic survival, and probably too, the survival of the values and country we all love.
~SKB
WB Ken Baril
was born in New Haven, CT. and moved to the Cincinnati area in 1999. He is a three time Master of his lodge, Temple Lodge No. 16. AF & AM, 1982-1983-1995, located in Cheshire, CT. While living in Connecticut and prior to his moving to Cincinnati, Ohio, Ken has been the featured speaker at many public schools and Veterans organizations. Ken is a published author who has written a book focusing on members of the Masonic Fraternity who have been recipients of our nation's highest award for bravery, the prestigious Medal of Honor called "
The Medal of Honor - The Letter G in Valor
". Ken has dedicated his time and effort to researching and developing various programs including, "The Medal of Honor Program," "The Immortal Four Chaplains," as well as many others. His programs are dedicated to the preservation of an important portion of American history, contributions, and sacrifices, in the defense of the United States, and to the memory of all those who have given their lives in the pursuit of that objective. He also writes articles for various Masonic publications. He served his country during the Korean War in the United States Air Force. He currently resides in Hudson, FL. with his wife, Marion.