By Midnight Freemason Contributor
"
All Leadership is influence." –
John C. Maxwell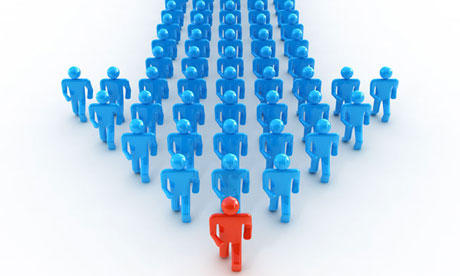 There is much talk of developing leadership i
n our Masonic organizations, and, while
people keep arguing about what leadership really means
, they all agree that it's a positive thing
.
They're wrong.
John C. Maxwell, the leadership guru,
holds that
leadership is nothing more and nothing less than influence. That idea turns the commonly understood vision of leadership as a good on its head.
Influence is value neutral, and so leaders can be positive or negative, depending on their values. Winston Churchill and Adolf Hitler were both leaders, but only Churchill's leadership was based in positive values, and thus only Churchill could bring about positive outcomes. If we have a negative person in our
lodge
, that person is a negative influencer. Likewise, if we have
a Brother
who is consistently positive in outlook, regularly helpful, and genuinely concerned about others,
he
is a positive influencer. Our job as leaders is to find and encourage the positive influencers in our
lodges
, while preventing damage from the negative influencers.
By doing so, we increase
Freemasonry's health
, and magnify our own positive influence.
R.W.B. Michael H. Shirley serves the Grand Lodge of Illinois, A.F. & A.M, as Leadership Development Chairman and Assistant Area Deputy Grand Master of the Eastern Area. A Certified Lodge Instructor, he is a Past Master and Life Member of Tuscola Lodge No. 332 and a plural member of Island City Lodge No. 330, F & AM, in Minocqua, Wisconsin. He is Past Most Wise Master of the George E. Burow Chapter of Rose Croix in the Valley of Danville, IL; he is also a member of the Illinois Lodge of Research, the York Rite, Eastern Illinois Council No. 356 Allied Masonic Degrees, Eastern Star, Illini High Twelve, and the Tall Cedars of Lebanon.The author of several article on British and American history, he teaches at Eastern Illinois University.You can contact him at: m.h.shirley@gmail.com