by Midnight Freemason Contributor
Robert H. Johnson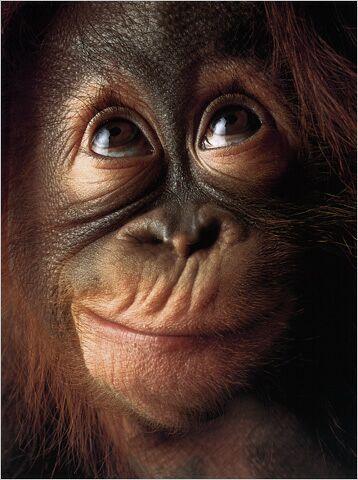 A Fond Memory
I did it. I retired as a Secretary...kind of. As a man who found Freemasonry early in life and joined at the age of 27, I was somewhat unsure of the path that this new thing I was a part of, and where exactly it would take me. The lodge had a full line of officers. In fact I remember putting my name on a yellow legal pad which was a waiting list. At my mother lodge, you started at Jr. Steward and made your way through a seven year journey to the East.
I was at the bottom of the list. Then one Monday evening I received some news. It seems as though our Jr. Deacon had to step out of line due to a family situation. I was crushed to see my Brother have to be in this situation. I had formed a bond with this guy. He was the closest to me in age. He and I had joked and become close, at least in my mind. Every meeting we hung out. But now, he wouldn't be an officer.
At the time I thought it wouldn't be so bad, I'd still see him, I thought. It's now been eight years and I haven't seen him. Looking back, I remember being asked, "
Bro. Jr. Deacon had to drop out. We're moving you up to Jr. Steward, okay?
" And that's when my life of Masonic Service started. I gave it my all. My lodge didn't go dark. We met every Monday except for five or six times during the year for various things. In seven years I missed three scheduled meetings.
I recall missing my first stated meeting. I got a phone call saying I was put on the Ladies Appreciation Luncheon committee. I was sure I didn't miss another without informing someone first. My year in the South was marked particularly because I was also made the Lodge Education Officer. A role I would expand upon later. My year in the East was to be glorious. We streamed the installation over the web. I had tons of people watching. We had standing room only. This was my year to push Education. Real education. Not charity initiatives of Grand Lodge, not Short Talk Bulletins. Real Masonic history and discussing philosophy.
It took two months worth of meetings to make me realize it wasn't going to happen. It wasn't that I had low attendance or that people complained, although I did receive one complaint which I will always remember. As I was walking into the lodge meeting, somewhere within my second month as Master, someone said, "
Hey let's get through tonight quickly. There's a game on.
" That was when I said it, without thinking, and in front of the lodge. (Looking back, it probably made me look like a tyrant). My response was, "
If you're here for the minutes, I can email those to you. The door is that way. We have work to do
."
I never got another complaint--to my face anyway. Ultimately, my attendance averaged 15 members per meeting and I was inundated with degree work. I was able to initiate sixteen men, pass and raise fifteen of them, and they were all singular degrees. That year I was also made the District Education Officer. I oversaw the education of seven lodges within my district. After I was done in the East, I moved in as Secretary. I took over for a Brother who'd been in the role for more than twenty years--the Masonic norm. I knew I wouldn't do twenty years. I had two reasons; first, I wholeheartedly believe that this is bad for a lodge. It breeds stagnation in the way we move forward. Secondly, I didn't want to be locked into one area geographically for a long period. At this same time I was a first year Secretary, I was starting my second and final year as District Education Officer. I then went on to be a District Deputy Grand Master, a role I went into for two years.
A Reprieve
"
All Good Things
", was the title of the
Star Trek The Next Generation
episode I only watched once. I watched it live when it aired. I never watched it again. It was kind of painful to watch. I really loved TNG. Just like in real life, everything comes to an end. This last month I handed the Secretarial reigns of Waukegan Lodge 78 to the Immediate Past Master, a man I have much confidence in. And not completely unlike my stance on the last episode of TNG, I won't go back to my mother lodge for a while. She needs to find the new course, without me getting in the way.
"A New Hope"
"Two years ago, on a rainy drive to Grand Lodge Sessions…" as my best friend and Brother puts it, we began to muse on what our ideal lodge would be. What started as a hypothetical conversation has turned to reality. We did it. Currently under Dispensation, this new lodge feels invigorating. There's a lot of energy. Education is our main focus and there's no getting around it--we built it into our bylaws. What's really amazing is that we've managed to come together, a team of twenty men all who've longed for something like this--we found each other and are now in the midst of practicing something wonderful, great...magnanimous even.
And where did I land in this new lodge venture, you might ask? Secretary, of course. Being a lodge Secretary is both rewarding and stressful. You get to know the members of your lodge so intimately, even deeper than most other members will ever glean. The stress comes from implementing and communicating the Worshipful Master's plans. The getting to know you stuff? Well, that just sort of happens. If as Secretaries we're doing our jobs, we do a lot of listening. We reassure, we make arrangements, we boost and we console.
I get jokes from my closest friends that I must be a glutton for punishment. But the truth is, I love Freemasonry and I love being there to assist the lodge by holding the ropes. This piece has been a personal reflection and while not my usual kind of post, I've been asked questions about what I'll do now that I'm retired as Secretary. Well, now you know. I am still a Secretary, a really busy one. I largely pulled back on my Masonic involvement due to several issues; spreading myself too thin, missing out on family time, a shift in the way I feel about Freemasonry and its role in today's world, and of course the most trying of issues--dealing with rumors and gossip regarding my personal religious beliefs, or rather lack thereof.
A Look Back While Moving Forward
Having shed the skin of my previous Masonic life, leaving behind a job as Secretary, jobs in my Chapter and Council, having nothing to do with AASR outside of occasional attendance, I am focused on my own personal development, family and the new lodge. It's really about making the most out of a truly wonderful experience that is a successful integration of these pieces.
As I stated, this piece has been a reflection and admittedly might have no real value to the reader outside of gaining some experiential personal feelings about what one man has been through. It's neither extreme nor tame, in fact I would assume my story is pretty centered on the litmus test of this fraternity. But because I want to drive value in what I write, I would want to leave you all with something. So I leave you with a concept of building what you want. Work for it and trim the fat. If the time is right, than move your efforts to the thing which will impact you in the most positive of ways. The way in which you will grow the most--typically the most uncomfortable but also perhaps the most exciting.
Ask yourself, "
Am I excited to go to the meeting?
" Finally, I leave you with a quote that I and my Brother Scott Dueball have used time and time again, which has served us well in life when reflecting upon its meaning. The quote I am about to lay out is attributed to Antoine de Saint-Exupéry, although it is not confirmed.
"If you want to build a ship, don't drum up the men and women to gather wood, divide the work, and give orders. Instead, teach them to yearn for the vast and endless sea."
When we research this quote, what we find is that Antoine never really said this. In fact he said something from which this simple version was born. In Citadel The Wisdom of the Sands (1948), Antoine wrote the following, more poetic and lengthy version which I will leave you to ponder.
"
Celui-là tissera des toiles, l'autre dans la forêt par l'éclair de sa hache couchera l'arbre. L'autre, encore, forgera des clous, et il en sera quelque part qui observeront les étoiles afin d'apprendre à gouverner. Et tous cependant ne seront qu'un. Créer le navire ce n'est point tisser les toiles, forger les clous, lire les astres, mais bien donner le goût de la mer qui est un, et à la lumière duquel il n'est plus rien qui soit contradictoire mais communauté dans l'amour.
"
"
One will weave the canvas; another will fell a tree by the light of his ax. Yet another will forge nails, and there will be others who observe the stars to learn how to navigate. And yet all will be as one. Building a boat isn't about weaving canvas, forging nails, or reading the sky. It's about giving a shared taste for the sea, by the light of which you will see nothing contradictory but rather a community of love.
"
Go forth and inspire, my Brothers
~RHJ
RWB, Robert Johnson
is the Managing Editor of the Midnight Freemasons blog. He is a Freemason out of the 1st N.E. District of Illinois. He currently serves as the Secretary of Spes Novum Lodge No. 1183 UD. He is a Past Master of Waukegan Lodge 78 and a Past District Deputy Grand Master for the 1st N.E. District of Illinois. Brother Johnson currently produces and hosts weekly Podcasts (internet radio programs)
Whence Came You?
&
Masonic Radio Theatre
which focus on topics relating to Freemasonry. He is also a co-host of
The Masonic Roundtable
, a Masonic talk show. He is a husband and father of four, works full time in the executive medical industry. He is the co-author of "
It's Business Time - Adapting a Corporate Path for Freemasonry"
and is currently working on a book of Masonic essays and one on Occult Anatomy to be released soon.